Flash Russo
President /
Head Coach
Mily Russo
Sr. Vice President
Melly Brown
Quality Control/Agility
Valerie Brush
Field Operations
Sheba Legend
Media Director
Official Equipment Sponsor
Kings County Chiefs
Official Facemask Reconditioner
Sherunda Newby, RN
Medical Staff
Official Shoulder Pad Supplier
EXPERIENCE:
Attending high school in Texas, Flash earned a football scholarship to UCLA. After just a semester in college, he turned pro, spending time in the NFL with the Chiefs and later with multiple teams in the Canadian Football League.
EXPERIENCE:
Melly Brown is a dedicated member of the Chiefs staff and a true student of the game.
Official Helmet of the
Kings County Chiefs
Anthony Casillas
Announcer
Jessica Alicea
Field Operations
TOMAHAWK TALK ON AIR CAST
Christina
Host / Correspondent
Amyah
Host / Correspondent
Jimmy Perez
Offensive / Defensive Line
EXPERIENCE:
Coach J is a true student of the game with extensive coaching experience. His insight into the game and knowledge are an asset to the Chiefs staff. A former offensive lineman, he brings a true ferocity to the Chiefs offensive and defensive lines.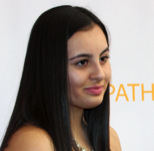 Myrdith Leon-McCormick
PR / Marketing Director
MLM Agency
Zuma Vargas
CHIEFETTES
Cheerleading Director
Dionis Best
Defensive Coordinator
EXPERIENCE:
A mentor who leads by purpose, direction and motivation, Coach D was a standout linebacker at Norfolk State University and led his semi-pro team to their first championship and nationals.
Alan McFarland
Offensive / Defensive Line
EXPERIENCE:
A top ESPN 150 linebacker, Coach Allen played his college football at Nassau Community College. He has been coaching for six years.
*All Kings County Chiefs staff and coaches are volunteers.
Emily Chen
Cheerleading Coach
EXPERIENCE:
A high school and collegiate standout, Coach Kevin spent time in camp with the NFL Cincinatti Bengals
Alan McFarland
Asst. Line Coach
(10 & Under)
Andy Carrasquillo
Defensive Backs
Linebackers
EXPERIENCE:
A high school and college standout linebacker, Andy played his high school football at Madison High School in Brooklyn, NY and also played semi-pro football.