© 2015 Kings County Chiefs Youth Football Club Inc.
THE KINGS COUNTY CHIEFS - PLAY FREE NYC INITIATIVE
"Integrity is doing the right thing even when no one is watching."
OUR MISSION
The KINGS COUNTY CHIEFS YOUTH FOOTBALL CLUB INC. (KCC) is a 501(C)(3) nonprofit organization established as a New York youth football organization promoting the wholesome development of youth through their association with adult leaders in the sport of American football without the burden of registration fees for children to participate through our initiative. That means that ALL KIDS PLAY FOR FREE! Our goal is to bridge cultures and economic divides by creating a place for all children to play together for free. There is no requirement of indigence, geographic location or any other restrictive criteria. There is only a requirement of dedication and committment to the program and to their teammates. We are the only such organization in the country.
Rules and regulations are established to ensure that players play in an atmosphere of safety with extensive instruction and in elite competition. The Chiefs are on a mission to give back to the community and to enhance the culture of football in the New York city area, while offering an alternative to delinquency to the youth of the community.
KCC is one of the only organizations dedicated to teaching youth through positive role models with elite and professional experience in the sport and in broadcast journalism and media. The emphasis is on learning, playing, and enjoying the sport while instilling high moral standards by stressing the importance of academic achievement and community involvement. Helping kids become not just teammates but leaders. KCC youth participants will learn to foster both confidence and a sense of self-worth that extend beyond the gridiron and into the school, family and community. We will dispel the common thought that only the economically privileged, that can afford exorbitant league fees, can participate in elite youth sports in New York city. With that in mind, the Chiefs welcome all youth from all economic backgrounds to participate in our free program.
Sportsmanship, teamwork, honesty, responsibility and self-discipline are among the traits needed by youngsters to face the future with positive aspirations and confidence. If we teach them positive lessons, such as playing by the rules, our young athletes will learn to live by the rules.
KCC members share a common belief, that is each of us can make a difference where we live and how we live. KCC and its members believe that ALL kids deserve equal opportunities, special attention and respect. 

KCC welcomes everyone, regardless of financial capabilities, location or participation, and pledges to support competitive youth football and to do its best to help build stronger communities.
SCHOLASTICS
The Kings County Chiefs Youth Football Club is committed to promoting the importance of education and scholastic achievement to all members through its entire program. All participants must have passing grades in order to participate. We will annually celebrate the organization's top scholar athletes. 
FOR MORE INFORMATION OR TO DONATE
PLEASE CONTACT:
Kings County Chiefs Youth Football Club, Inc.
(347) 506-4KCC
OPERATIONS@KINGSCOUNTYCHIEFS.COM
Please make checks or money orders payable to:
Kings County Chiefs Youth Football Club Inc.
*Please make check payable to Kings County Chiefs Youth Football Club Inc.
(Or Contact us for more details)
* Complete transparency to all Donors whose contributions exceed $2,000.00US
KINGS COUNTY CHIEFS YOUTH FOOTBALL CLUB
Official Equipment Sponsor
Kings County Chiefs
Official Facemask Reconditioner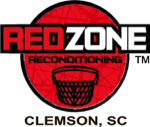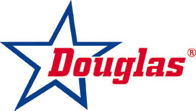 Official Shoulder Pad Supplier
Official Helmet of the
Kings County Chiefs
WHY WE ARE DIFFERENT
The Kings County Chiefs Youth Football Club Inc. is a Federally recognized 501(c)(3) nonprofit organization. We take pride in offering the youth in our program a new type of experience in Broadcast Journalism as part of our mentoring program.
Firstly, we do not charge our youth or their parents ANY fees whatsoever for ANY of our programs.
We maintain a disciplined program coached by former professional, collegiate and high school football players who know the game and its intricacies, as well as possess the highest levels of integrity to mentor our youth. Youth, as well as the parents, are held to a high standard of dedication, committment, academics and work ethic. Our award-winning broadcast journalism program is headed by television and film industry professionals with years of experience in the industry. The youth of this program are trained in broadcast and media technology, public speaking, journalism and public relations, as they produce and star in their own weekly television show. This show was awarded best children's show at the 2015 B-Free Television Awards and features the youth of our program. This show is hosted by youth from our local community.
Our goal is to mentor and nurture our youth into exemplary citizens, as well as elite journalists and athletes.
2017 Kings County Chiefs Uniform Partner