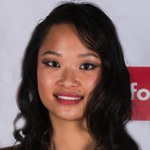 Flash Russo
President /
Head Coach
Mily Russo
Sr. Vice President
Valerie Brush
Field Operations Mgr.
Official Equipment Sponsor
Kings County Chiefs
Official Facemask Reconditioner
Sherunda Newby
RN
Medical Staff
Official Shoulder Pad Supplier
Attending high school in Texas, Flash earned a football scholarship to UCLA. After just a semester in college, he turned pro, spending time in the NFL with the Chiefs and later with multiple teams in the Canadian Football League.
Official Helmet of the
Kings County Chiefs
TOMAHAWK TALK ON AIR CAST
Christina
Host / Correspondent
Amyah
Host / Correspondent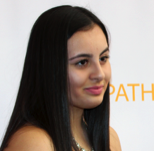 Alex Kitsakos
Play-by-play Announcer
Dionis Best
Defensive Coordinator
A mentor who leads by purpose, direction, discipline and motivation, Coach D was a standout linebacker at Norfolk State University and led his semi-pro team to their first championship and nationals. He now brings his expertise to the Kings County Chiefs stellar defense.
*All Kings County Chiefs staff and coaches are volunteers.
A high school and collegiate standout, Coach Kevin spent time in camp with the NFL Cincinatti Bengals
Kevin Kentish
Defensive Backs
A standout college linebacker at Hofstra University, Coach Jvonn brings a hightened intensity, discipline and knowledge to the offensive and defensive line.
Jvonn Edwards
Off & Def Line Coach
Damaris Lopez
Assistant to VP